Buying a home is one of the most significant decisions you'll make. Not only do you have to find a home that meets your needs and your budget, you also have to find a home that fits your style and lifestyle. Sometimes, this can take weeks, months, or even years to find. When you finally find the right home, it may feel like you've reached the finish line.

Becoming a homeowner is a thrilling step. Even though you recently purchased a home, it's never too early to consider the return on investment of your Davenport property. Renovations can make a home fit your needs, style, and lifestyle while increasing its value. You have a lot of responsibility, and it can be exciting to see the changes in your home's exterior and how it feels inside. However, as exciting as it may be, it can also be a lot of work. Home renovations can be time-consuming and stressful. Before taking the next step, consider your needs and make a plan for success.
Size and scope of the renovations
If you've just purchased a home, it's natural to want to make it look its best. When you start looking into home renovations, the first thing you'll want to do is determine the size and scope of your project. This'll help you determine how much money you want to spend on your project and what kind of home improvements you want to make.

Planning for home renovations is vital in turning a house into a home. When deciding on the size and scope of your renovation project, keep in mind your goals for the space. For instance, do you want to update your kitchen to suit your modern style or add a bedroom for guests? Once you have a clear idea of what you want to accomplish, it'll be easier to plan the budget for your home improvement project.

Considering the size and scope of home renovations after a home purchase can also help new homeowners determine whether to move in during renovations or wait until everything is complete. Some renovation projects are simple and efficiently planned with people living in the home, while major construction will impact livable space.
Work with contractors and designers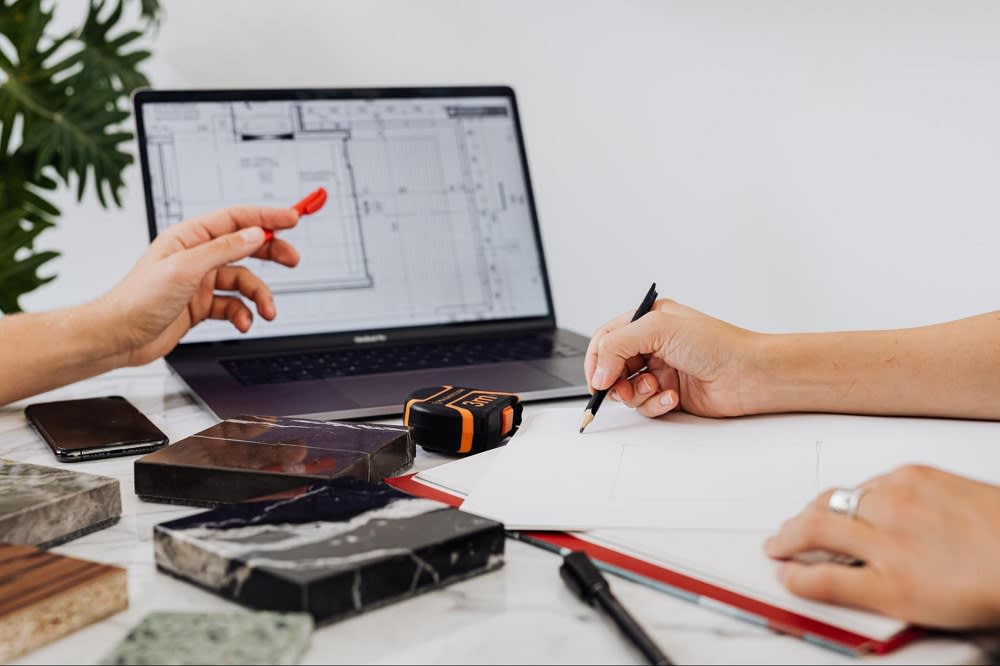 Photo courtesy of Pexels
So, you bought a new home—now what? You may have already started thinking about the home renovations you want to make, but if you haven't started working with
contractors
and
designers
yet, now's the time to start. Working with contractors and designers will allow you to make the home renovations that best fit your space and needs.

When it comes to home renovations, it's always a good idea to work with qualified professionals to ensure upgrades are done correctly. When you're ready to start making home renovations, the first step is to talk with contractors and designers to discuss what changes you want to make and the scope of these upgrades. After that, discuss the best timeline for making these renovations so that the work can be completed promptly. Once the design is complete, the fun part can begin—making the home renovations! Renovation and design expertise will help you get the most out of your home so that you can enjoy it sooner and to the fullest.
Start small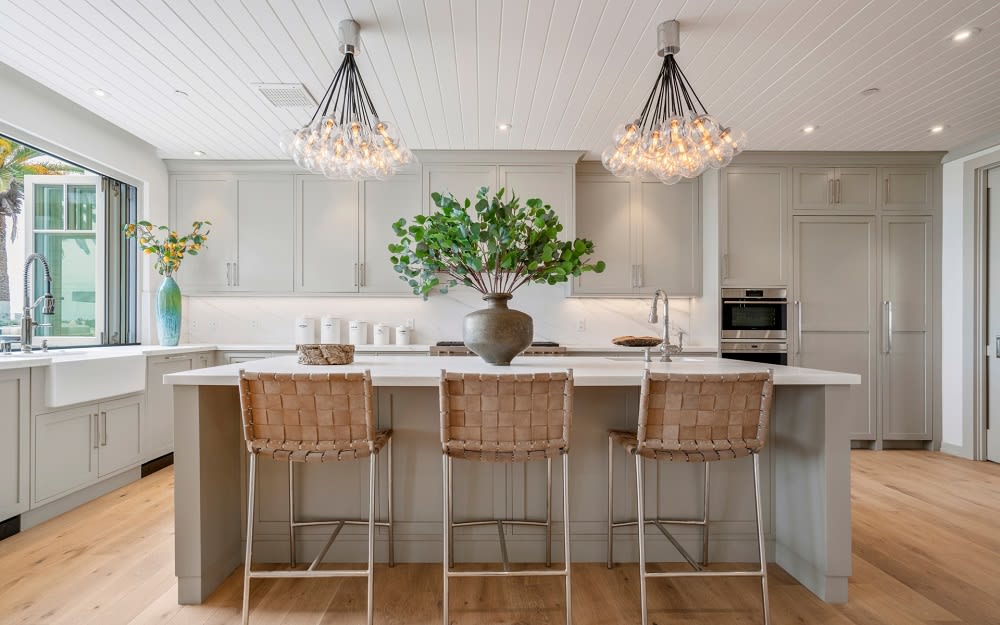 Photo courtesy of Shutterstock

Feeling overwhelmed? It's okay to start small and take time to decide on larger-scale renovations. There are many improvements that can be made to the interior and exterior of your home while you're planning your dream space.
For example,
fresh paint
and new window treatments can breathe new life into a drab space, while updated lighting can make a room feel brighter and more inviting. These minor upgrades can greatly impact how you feel in your home. Cosmetic updates include:
Painting bedrooms and cabinets.
Changing fixtures and cabinet knobs.
Updating fans and lighting.
Stainless steel faucets.
Adding curtains or new blinds.
Landscaping.
Updating the outside of your home can also be a fun home renovation project. When you come home from a day of work or after a housewarming party, the exterior sets the stage and gives a first impression that can be difficult to change. Exterior renovations include:


Adding fresh plants and landscaping. Even potted plants on the porch can make a big difference.
Replacing small portions with stone veneer is a popular trend that makes homes appear more affluent and homey.
Painting or replacing the front door with a modern one with character.
Using large house numbers that can be seen from the road. A new, sturdy mailbox can add value if yours is rundown and unstable.
Creating a backyard space like a small patio, fireplace, or sitting area for an outdoor oasis.
Identify lifestyle needs for large renovations
Renovations can improve the quality of life for you and your family. When renovating, it's important to consider your lifestyle—whether it's adding a new room, updating the plumbing, or doing major landscaping, renovations are an easy way to make your house feel like home. However, making renovation decisions isn't always easy. You need to consider several factors, such as your budget, lifestyle, and the style of home you want to have.

Consider needs versus. wants when making decisions. Some homes need renovations that improve the foundation and systems, like electrical and plumbing. If all of these basics are in order, consider changes that'll support your lifestyle. For example, making a backyard oasis should be a top priority if you spend significant time outside. With the right support and guidance, you can have a stunning home that meets all of your needs and wants.
Valstar Realty
is a Central Florida real estate group with more than 20 years of combined experience. Their expert agents help buyers and sellers throughout the entire process, including determining appropriate renovations and updates to get the most out of your Davenport real estate. They're happy to help you navigate the local market and
sell your home
for top dollar or help you
find your dream home
. They make sure to guide you and set realistic expectations based on current market conditions so that you can put your time and energy into your work and family.
Contact Valstar Realty
to find an agent and learn how to purchase your next home.

*Header photo courtesy of Shutterstock