One of the region's fastest-growing cities
Clermont, situated in the heart of Central Florida, stands out as one of the region's fastest-growing cities. This unique town features an arrangement of natural beauty, entertainment, and housing opportunities. Clermont is a space for the entire family. The city's commitment to education and community engagement creates an environment where children can grow. A variety of parks, playgrounds, and recreational spaces invites families to stay active and united.
The Choice of Champions
Known as the "Choice of Champions," the city offers premier sports facilities, notably the National Training Center, drawing athletes from across the globe. Amidst the city's verdant landscapes, residents and visitors can get involved in different outdoor activities, from traversing the scenic South Lake Trail to walk in the natural wonders of Lake Louisa State Park. The abundance of parks, sports complexes, and recreational spaces ensures that Clermont provides a wide range of interests, making it a destination where there's always something for everyone to do.
Must visit places
Bacchus Vino Etcetera: If you are looking to discover an exquisite boutique featuring an array of wines, beers, and accessories.Bacchus Vino Etcetera is an essential destination for enthusiasts and arbiter of taste. Treat yourself in expert recommendations, indulge in tastings, and join Wine Strolls.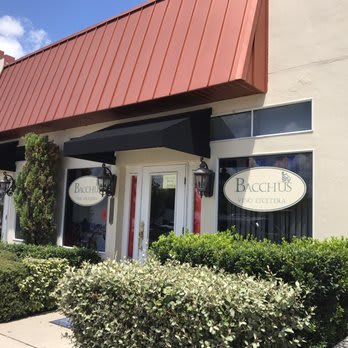 Clermont Historic Village Museums: The distinctive Clermont Historic Village Museums must be on your list. Showcasing a collection of unique landmarks such as the Townsend House, Kern House, Cooper Memorial Library, Train Depot, WWII Museum, Hooks Schoolhouse, and Village Chapel. Each of these sites offers a look into the rich history of the area.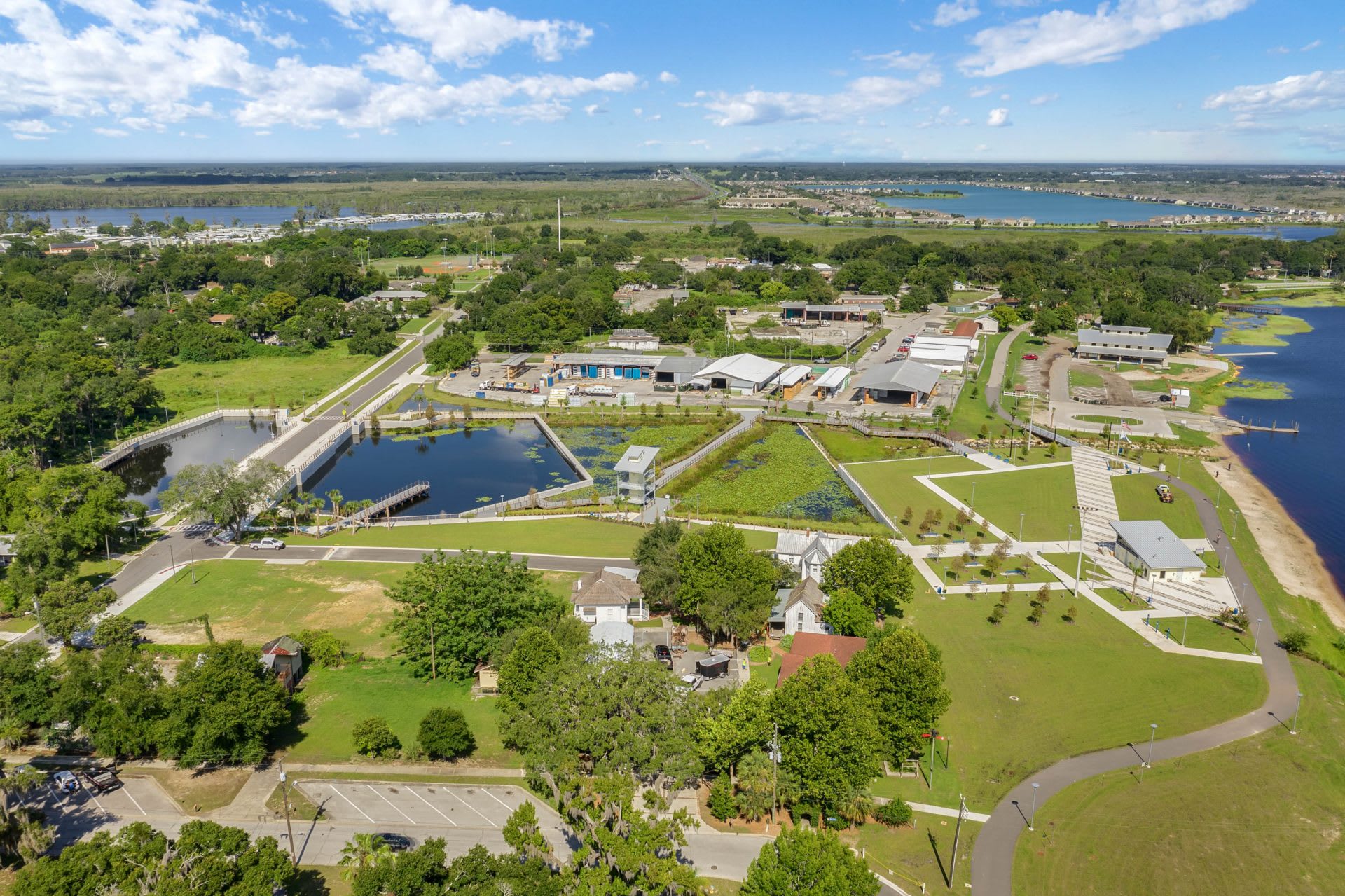 Florida Citrus Tower: One of the state's first "attractions, built in 1956. The citrus tower is a testament to Florida's history. As you ascend the 226-foot observation tower, the expansive glass windows provide an uninterrupted 360-degree panorama of the surrounding landscape. On clear days, you can appreciate at the distant downtown Orlando skyline and Disney Springs, while enjoying a closer view of the area's picturesque chain of lakes and landscape.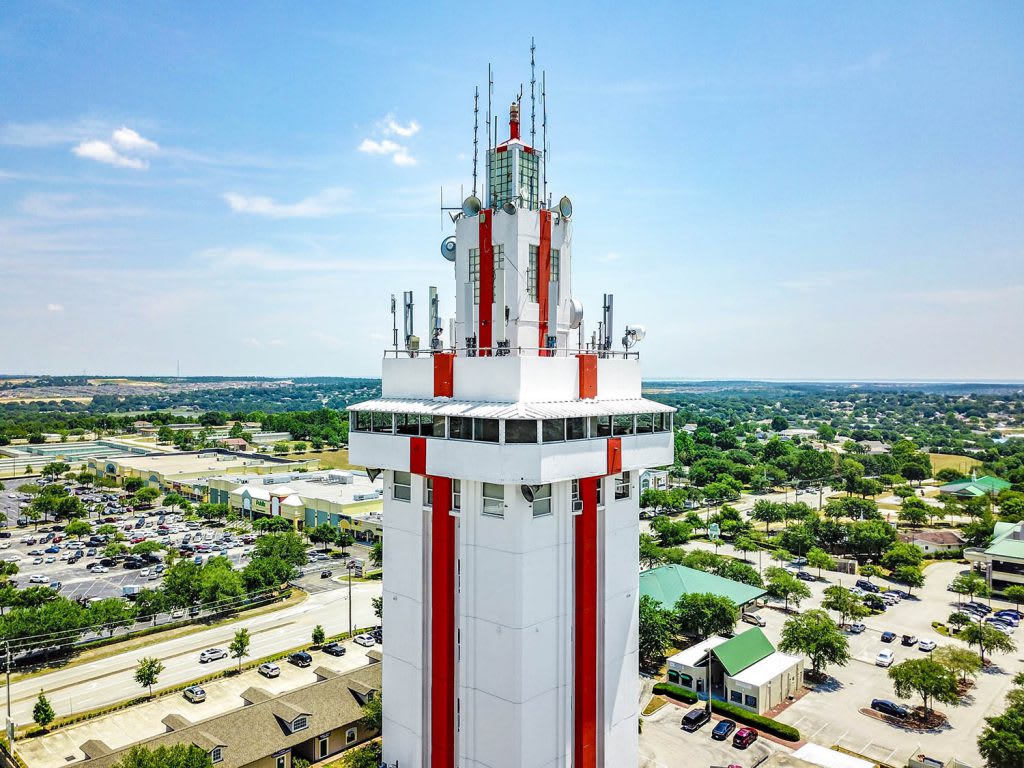 Waterfront park: Waterfront Park is beloved dog-friendly hiking destination. Situated along Lake Minneola, between East Avenue and Eighth Street, the park is a vibrant hub of activity. Hosting nearly weekly festivals like Pig on the Pond, as well as a range of triathlons and innovative water competitions like the Champions' Dragon Boat Festival and Leader of the Lake Regatta, it's a lively community space.

Coming soon projects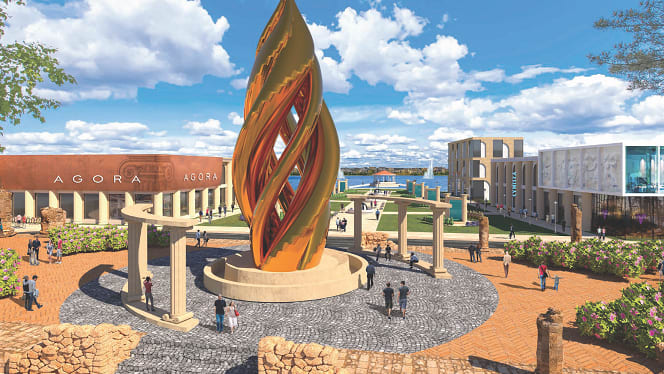 Olympus: A new project designed to feature restaurants, retail shops and offices, Olympus wellness center, fitness center, hotels, medical campus and more. Olympus offers a variety of residential and commercial opportunities surrounded by well being and natural beauty. Olympus is a global sports destinations for athletes and fans, it will feature training, competition venues, and a year-round schedule of elite-level events. The Olympus project is an opportunity to you live your best life!
Costco: a new Costco Wholesale is set to make its debut in Clermont, with the grand opening scheduled for 8 a.m. on Tuesday, Nov. 14. The new Costco location is situated at 4600 Collina Terrace, Clermont.For new members signing up with auto-renewal for the annual membership, an exclusive perk awaits — a $30 digital Costco shop card to enhance the shopping experience.
Sonic: the well-loved fast-food chain celebrated for its delicious burgers, fries, and signature drive-in experience, has recently filed permits with the Reedy Creek Improvement District for a new location opening in Clermont. This will definitely add a unique dining experience to the community.
Toll Road Connector Between 429 and 27: The connector road is assured to emerge and provide easy access, seamlessly connecting Orange County and Lake County.